Seattle's My Little Pony Convention
August 11 - 13, 2023
Hyatt Regency Bellevue
Bellevue, WA
Register Now
News
High-rise hotel rooms are now available for EFNW 2023 at everfreenw.com/hotel! Book a room directly through the convention and pay up front to support Everfree Northwest. Booking in advance helps fund the convention so we can provide the most magical experience possible in 2023! These exclusive rooms are located in the snazzy Zephyr Heights tower!
More News
What is Everfree Northwest?
Everfree Northwest is a 3-day all-ages convention for fans of My Little Pony set in beautiful Seattle, Washington. With a Grand Galloping Gala, musical concert, vendors, 24-hour activity rooms, and over 50 hours of events programming, Everfree Northwest has something for everypony!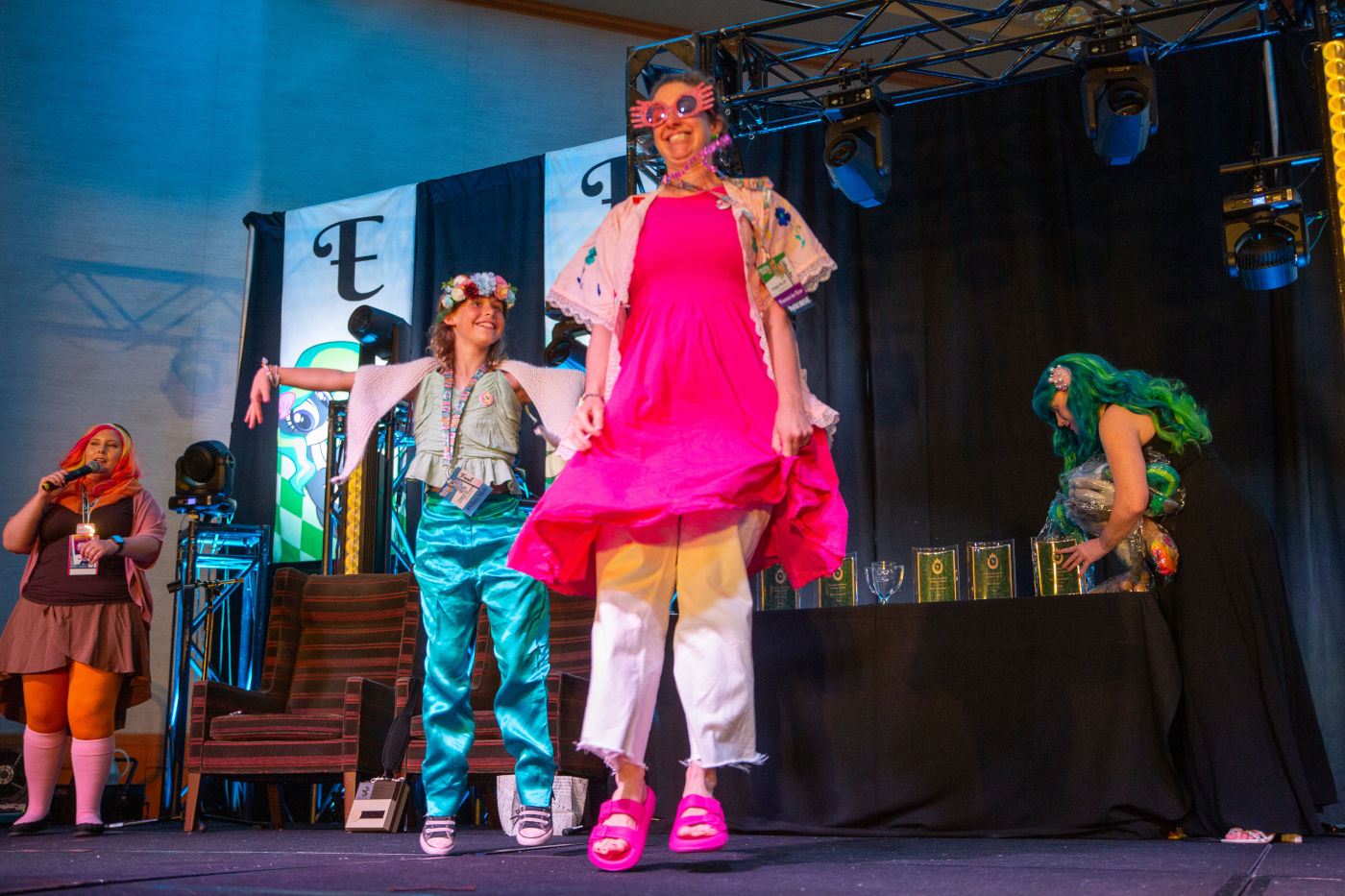 More About EFNW
Meet the Mascots
Hyatt Regency Bellevue
For 2023, Everfree Northwest is going to be located at the Hyatt Regency Bellevue.
Learn More
Special Thanks
A special Thank You to the generous attendees who help make Everfree Northwest possible!
Wanderer D // Vocal Rhapsody // TuxedoMike // tricky // Terra Klysh // StatManDan // sokesamurai // Slipstream // Silver Tail // Sasarez // Ranger Redstar // Rachel // Nebulous // Minty Fresh // Mint Petal // Mic Check // MasterThief // Maple Drop // Magmatic // Littlepip // Lemielan // Lefty // Latent Logic // Jet Setter // Jason H // Homage // Herbie Hopps // Ham // Giles Villegas // Genesis Raptus // Firewolfy // Duncan Klysh // Dargondarkfire // D.H. Lightning Bolt // CoasterBrony // Chaos Spirit 0327 // Bpendragon // Baltoist // Azure Notion // Awkwardly Nat // Astatine210 // Applegeek // Angel // AetherTheorem // A.L. X // @EldritchSe7en