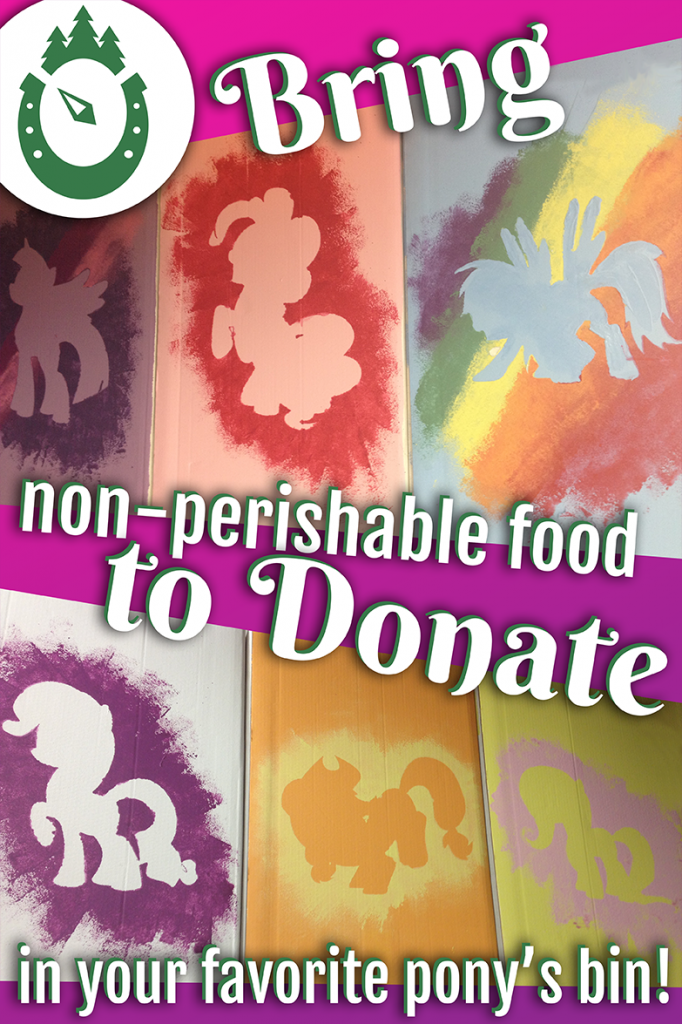 Who is your favorite pony out of the Mane 6? Cast your vote for "Best Pony" with one of 6 food donation bins at Everfree Northwest this weekend! Food donations must be non-perishable.
Along with our food donation bins, we will also have bins for book and toy donations. You may also just get some swag from the Everfree NW con mascot Front Page! Go Rarity proud with your generosity and donate!
And don't forget to stop by the Everfree Northwest 2015 Charity Auction on Saturday in the Mane Hall from 2:15pm – 4:45pm! We will also still accept donations for the Charity Auction at the convention.