Get ready to have the BEST NIGHT EVER!
This year, Everfree Northwest will be hosting its first ever Grand Galloping Gala! Open to ALL attendees, it will be a fancy pants dance just like the one in the show. Featuring music from the show along with original songs, popular hits, and remixes from our talented DJs, a drop in royal visit from some of our special guests, and pony princess cosplayers, the Gala is a great event for all ages!
The Gala will begin at 7:00 pm Saturday May 13th and run until Midnight.
Admission is included with your badge.
Formal dress is encouraged. Not sure what to wear? Here are some suggestions!
Button down shirts/suits/vest/tie
Dress Pants/Slacks
Gowns/Dresses/Skirts
Dressy Top/Blouses
Military Uniform
Dress Shoes/Formal Shoes
Formal Cosplay
Put on your best suits and gowns (cosplay encouraged!) and head on down!
---
Everfree Northwest is proud to present an all-star lineup of DJs for its first ever Grand Galloping Gala!
7:00 – 7:45
Cosmic Kingdoms
7:45 – 8:15
"Pony Promenade"
10:00 – 11:00
Tetsuo the Robot
Cosmic Kingdoms
7:00 – 7:45
Cosmic Kingdoms (Voltage Remedy and Starlite) is a musical duo from Seattle, Washington. Voltage is an electronic producer and DJ. He has been producing in DAW since 2010, starting under the name Darko and later creating a following under the name Spaceship Arcade as a duo with Seattle based producer LooneyTunez. Voltage has opened for acts such as Arctic Moon, Aruna, Project 46 and Darude. Growing up he was inspired by the productions of Jacques Lu Cont and The Crystal Method.
Starlite is a cosplayer, artist and singer. She enjoys streaming lots of video games, watching movies and reading books. Her favorite pony is Fluttershy. Starlite has performed many plays on stage and even a musical. The band Fall Out Boy is her main inspiration for writing lyrics and singing.
Along with spinning for the Gala, they're bringing a few originals with them. Ethereal and a little bit wubby, their music is quite a treat!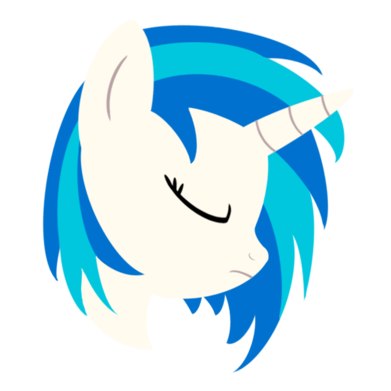 Vinyltastic
8:15 – 9:00
VinylTastic is ready to shock your fancy shoes off with his electrifying sets full of electro house & bounce.
After joining forces with PonyvilleFM and taking the world by storm with his radio show "Scratching The Surface", he's ready to take to the stage and leave you asking for more. This will be one set that you won't want to miss.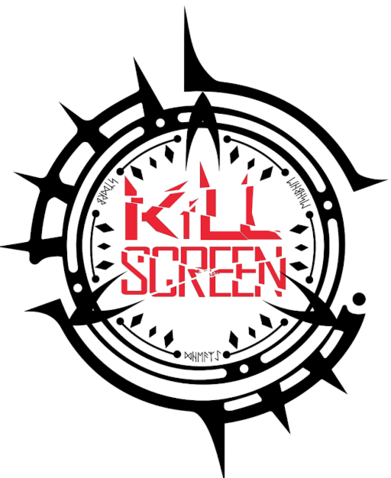 Kill Screen
9:00 – 10:00
Kill Screen, aka Ludi, known for his versatile mixing style in multiple genres and long time standing as PonyvilleFM admin, has dropped everything from dubstep to terrorcore at MLP conventions. Promoting the best underground talent the brony community has to offer and wowing crowds with unique mixes he's always left crowds satisfied and ready for more. This year at EFNW however he will having you grooving on the dance floor with some great dance tunes ranging from Pop to Bassline to G House and maybe some Disco. Check him out on Twitch every Friday night or this Saturday night right here in Seattle at EFNW 2017.
Tetsuo the Robot
10:00 – 11:00
You know who I am.
Garnika
11:00 – 12:00
Instead of writing a bio promoting my music or some project, I want to write a personal thank you to everyone that's not only supported my music, but also supported this convention. As long as I've been involved in this fandom (since 2012), Everfree Northwest has been the "unofficial musician convention." It has consistently thrown the best concerts and acted as a huge hub for the musician's of this fandom, bringing people from all over the world to not only to show off their own music, but to collaborate with other musicians. This was not only my first, "away from home" con, but this was also the first convention that I brought my CD's to, which received an overwhelming response of selling out completely in a matter of hours. You all were not only happy to listen to my music, but embrace it with arms and minds wide open. That is something I will never forget and am truly humbled to have been apart of the history of this fantastic event that continues to pave the way for people looking to follow their passion and express themselves through music. I don't think I would be the artist I am today without the overwhelming support and love the brony fandom has shown me as an artist. There is so much more I want to say but I'll leave you with this. This will be my last time playing the Mane Stage, and I can't wait to party with you all one last time. If you know who I am, let's make it a night worth remembering, and if you have no clue who I am, stay late at the Gala. I'd love to introduce myself.
With much love and respect,
One last time,
Garnika