Everfree Northwest's long-running pony concert is back! Featuring musicians from across the My Little Pony fandom, and covering all genres of music from acoustic, to rock, to electronic, Ponystock is an event worth staying up all night for!
7:30 – 8:00
Strumbeat Strings
8:30 – 9:00
4EverfreeBrony
9:15 – 9:45
Seventh Element
9:45 – 10:30
Technickel Pony
11:15 – 12:00
Odyssey Eurobeat
12:00 – 12:45
Internet Empire
12:45 – 1:30
Kawaii Zebra
Did you know that Everfree Northwest is for the first time hosting an event called the Grand Galloping Gala, featuring dancing and more all-star musical artists? Check out the Grand Galloping Gala page for our lineup of DJs!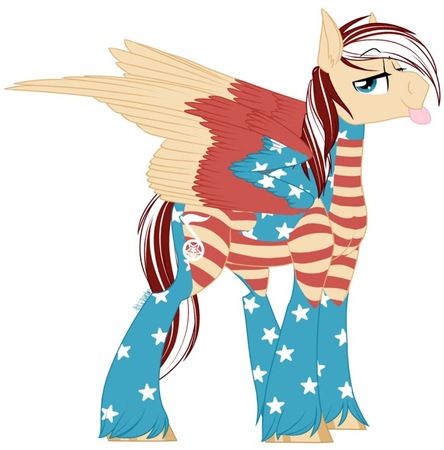 Luna Jax
7:00 – 7:30
Luna Jax (a.k.a. Josh LeVitre) is a vocal musician who has been making music in the MLP fandom since 2013. Best known for songs like "I Don't Complain," "Regret," or "Back to You", his music conveys heartfelt messages that are based on My Little Pony: Friendship is Magic, but speak to a wide range of experiences. Luna Jax has collaborated with "horse-famous" names like Mandopony, Aviators, and 4everfreebrony just to name a few. When's he's not playing at a pony convention or his local open mic, he can be found riding his real horse, Jax, just about anywhere a horse can be ridden.
Strumbeat Strings
7:30 – 8:00
Strumbeat Strings is a singer-songwriter from Puyallup, WA, and is happy to be performing at EFNW for the second year in a row. He may be under a month away from graduating his Master's Degree in music composition, but he is glad to showcase his music for you again this very weekend! He hopes that everypony is having a wonderful convention so far and enjoys all the music he and his friends have to offer.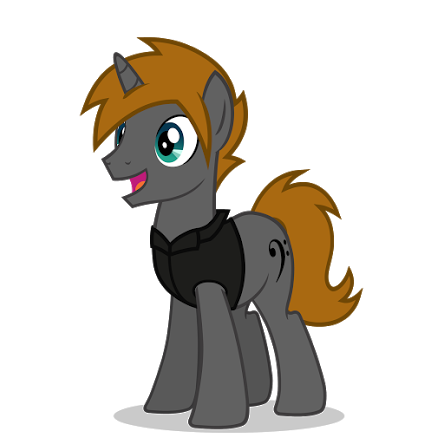 Crusader!
8:00 – 8:30
Massimo Halterman, known as "Crusader!", is a San Diego-native who's been rockin' horse music since 2013. Many know him for his song "Power Ponies GO!". He's performed at many pony conventions across the country, including TrotCon, Crystal Fair, Ponyville Ciderfest, and Pacific PonyCon.
Aside from music, Crusader has also been pursuing voice acting on the side, particularly an upcoming audio drama called Unraveling Magicians. Out of the 7 instruments he plays, his favorite is the ukulele. He loves ponies, music, and bronies. Ponies are cool.
4EverfreeBrony
8:30 – 9:00
I'm an acoustic singer/songwriter who is local here in Washington, and I've been in the fandom for about 4 years now. I write music based on life experiences (and ponies, obviously), and I love playing and singing in the convention hallways with everyone, so come find me!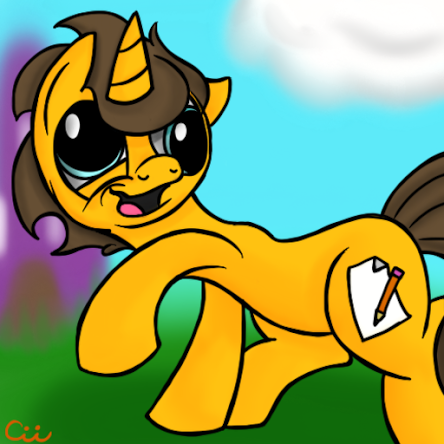 J. Free
9:00 – 9:15
J. Free has been making music (pony and non-pony!) since 2013, has MC'd a handful of pony conventions, and has been part the brony community since mid-2011, but this will be his first set at a pony convention! Be ready for some hot bars and prepare to turn up as this horse rips the mic at Ponystock!
Seventh Element
9:15 – 9:45
Seventh Element is an electronic musician from central Illinois who joined the brony music scene in early 2012. He is known for his diversity in producing, jumping from genre to genre and sometimes in-between. He produces any manner of drums n' bass, house, chillout/downtempo, ambient, breakcore, synthwave, and trap. His diversity also stems out towards post-rock and orchestral music. He's composed music since 2008, and has found his best works so far have been in pony music.
Technickel Pony
9:45 – 10:30
From somewhere in the flyover state of Missouri, Technickel Pony has come to Seaddle, bringing with him some of the finest funk, hip hop, chill, and danceable tunes for you to shake your flank to. Best known for remixing songs from the fandom, his original works and show remixes showcases his ability to make you groove.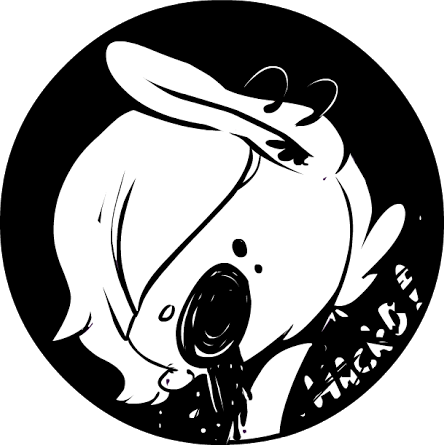 HACKD
10:30 – 11:15
If you're looking to throw down with some hard-hitting pony music, you can count on HACKD to showcase some of the community's raddest tunes. Featuring selections taken from all across the pony music scene's impressive diversity of style, this DJ's sets strive to give you the opportunity to catch both classic and newly released favorites in a high energy show that you won't want to miss!
Odyssey Eurobeat
11:15 – 12:00
Eurobeat Brony (aka Ken Blast from the Initial D anime & game series, Odyssey, T. Stebbins, and more) is the first documented musician to remix MLP:FiM, and has since produced some of the most memorable remixes and original tracks in the scene over six years. From "Luna" and "Batty" to the original hit "Discord", Eurobeat's live sets take already high energy and blast it even higher with a blend of controllerism, traditional DJing, and live vocals.
Internet Empire
12:00 – 12:45
Internet Empire is a multi-genre and multi-fandom music project. Enforcing the idea that music can bring any walk of life (and even fandoms) together. Since 2015 Internet Empire has worked the ranks, and established a strong place amongst many fandom musicians. Working with artists such as Tarby and Giggly Maria As well as gaining support from artists like The Living Tombstone and Knife Pony. This year, Internet Empire is ready to show the world what music is truly capable of. Hold onto your eardrums. Next stop: Ponystock.
Kawaii Zebra
12:45 – 1:30
Kawaii Zebra is an Philadelphian beatmaker, record producer, and multi-instrumentalist. After 8 years of selling knock-offs of Wu-Tang & Kanye West beats to struggle rappers, he finally struck it big in 2011 when he became obsessed with pink cartoon ponies for some reason. He is mostly known for his 1990s style, sample based hip-hop when he isn't indulging in traditional DANK HORSE TRAP memes.
Mathematicus
1:30 – 2:00
hi, i'm mathie! if you think you can handle magical horses, mahou shoujo, and my very own self, come on down and be prepared to clop your hooves, shake your flank, and have a rocking good time! we're gonna bust out to most bassy of beats, the most hip of hop, and the most dank of drops. if you're familiar with the show, you know to expect glorious glitches, guest rappers, and jolly good fun all around. if you're new, well then... have i got a treat for you. let's all make it wonderful together! \m/